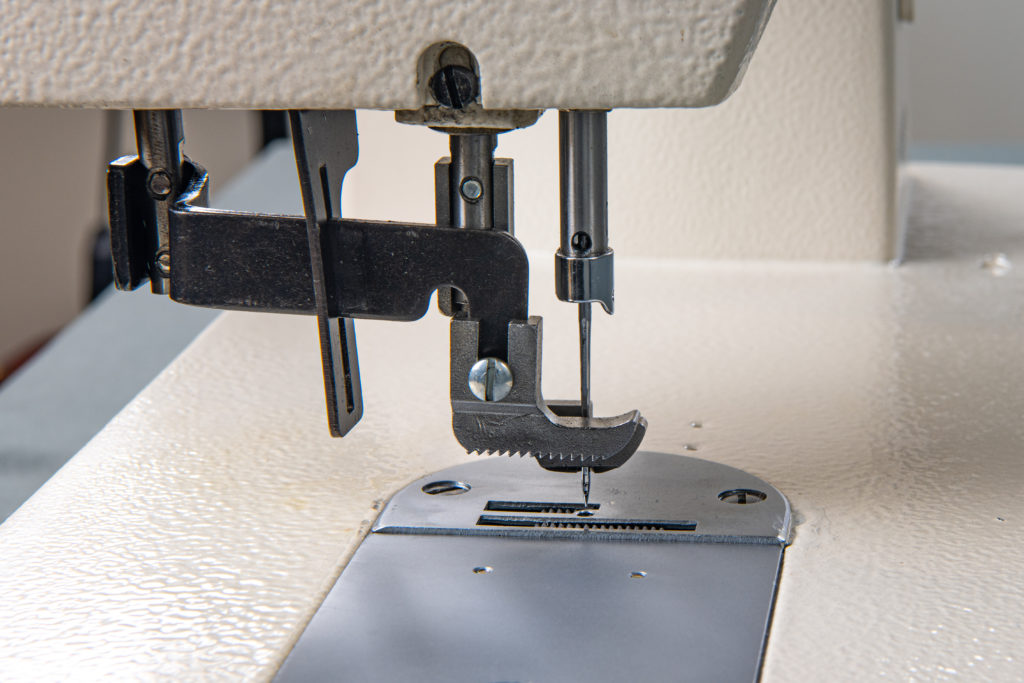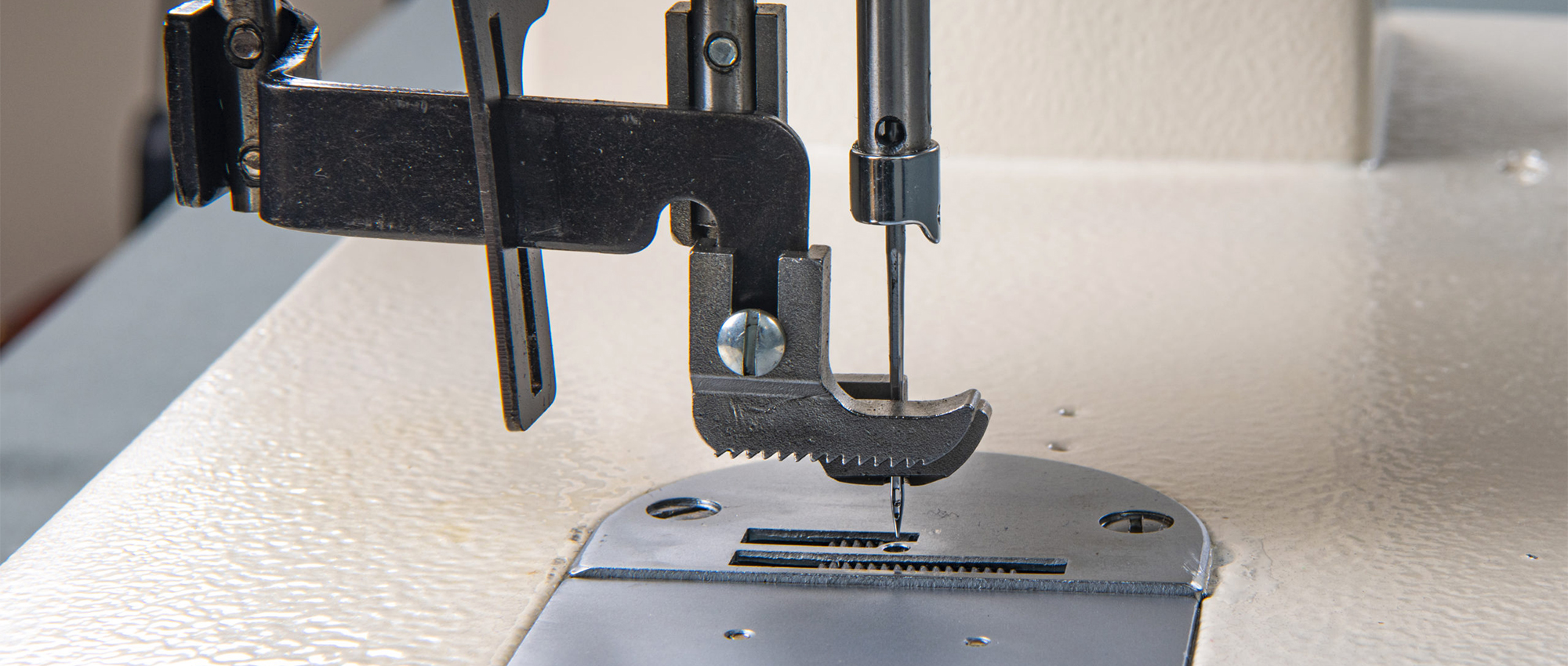 Recently I purchased a zig-zag with a monster wheel. I LOVE IT. I have been able to repair scuba gear bags (heavy nylon and nylon/PVC mesh) and heavy nylon/velcro straps and belts on scuba BCDs. I could never have done it with my heavy-duty Janome machine. I've sewn through multiple layers of 16 oz denim, thick cowhide, and anything else I could think of that would bog down a standard machine. I am most excited about being able to do the repairs on the scuba equipment, because now I can take it on-site, and do repairs during large events held by the scuba shop my husband works for.
Mary Dodd
Hello Tom, I have owned one of your Straight Stitch machines with the 9" bed for about 10 years now. The best machine I have ever had. When I found out you also offer a ZigZag line I had to have one. With your veteran discount I was able to justify getting the Monster wheel, which is what I really want. I am super excited to see what I can do with this one. Reading your company story you and your father made the best heavy duty sewing machine line around. Thank you!
John Sammer
I have received the TuffSew ZigZag machine and find it a pretty neat little machine. Just the weight of it is astounding. The cast construction with all metal gears creates a package that should give us satisfaction for many years to come. I personally like the compactness of the machine and the utilization of the gear reduction from the motor to the head. This allows to keep with the "easy to handle design" while still allowing the sewing machine to work with the torque of larger machines. Nice!!! I feel for the price you can't find a better machine anywhere.
David Burgess
A few months ago I purchased a TuffSew ZigZag machine and I just used it to make a new mainsail cover and cockpit shades. After years of fighting with my dressmaking machine to convince it to do canvas work, I was beside myself with happiness. No broken needles, no stalling at sewing over seams, no bird nests of bobbin thread, no messy, uneven stitches! My husband was beginning to get uneasy when I kept chanting "I love this machine!" I just want you to know I how happy I am with this product.
Ann Shapiro
Thank you! Thank you! Thank you! I am really pleased with my recent purchase--it is all that I hoped for and even more!!!! I plan to take it to my upholstery class next week and let some of the other "learnees" try it out!!! There is a monster of a machine in the classroom that is forever breaking thread, stalling, etc. This TuffSew Straight Stitch Heavy Duty Commercial machine does everything it will and is lightweight enough that I can set it up anywhere I want to.
Bonnie Robertson
I didn't know if I was doing the right thing but after being put at ease by the staff I went forward. I've been tearing up inferior machines for years because I believed what their sales people said. I design and make custom bags and cases for executives and the TuffSew ZigZag can MORE than handle the jobs. I have made and sold 18 pieces this year (of heavy 2 to 3 oz. leather and hardware, etc.) and the machine is still waiting for a challenge.
Tim Jones
Thanks for the great product and superior design. I have found this machine to stitch accurately and aggressively, and your customer care department exceeds all expectations. This machine is "Tuff" and it certainly can "Sew", so I guess sewing really is the name of your game!
Corpas Milesday
Sending you a picture of the results of a new seat upholstery for our 92 Ford. The TuffSew Straight Stitch 9" is surely a great Machine to do this kind of work. We are so pleased with it we will NOT HESITATE to recommend it .The DVD was extremely help-full in starting the operation (of the recovering of the seat). Our thanks to you and to TuffSew.
Sincerely,
Lou Minton
Just a quick letter to let you know how pleased I have been with my 9" straight stitch. This walking foot machine is a work horse that has saved me thousands of dollars. It started out as a hobby making my own Boat covers, now it's a small part time business. I have enclosed some pics of my work..
Todd Rubright
I cannot say enough good things about this company! Customer support is wonderful! Thanks for all that you do and providing great sewing machines with awesome customer service!
Jeska Hedden
I bought a TuffSew ZigZag machine a few years ago. It's the most wisely thing I'm doing ever. I make a canvas bimimi for my boat, a reclinable chair for my Tacoma. I have a new project in mind for the future. It's an amazing purchase for the price. Awesome....
Thanks TuffSew.
Joselyn Acosta Rosado
...Performance: I am sewing through 1" rubber-lined fire hose with nylon webbing inserted in the lumen and stuffing. Machine (TuffSew Straight Stitch) sews through this stuff like it was thin cotton fabric. No hesitation, or jamming... runs right through with walking foot. Excellent performance. Overall impression: This machine performs great and does exactly what I purchased it to do. I am quite satisfied with my purchase and would highly recommend this machine to anyone with heavy duty needs.
Jay Walter